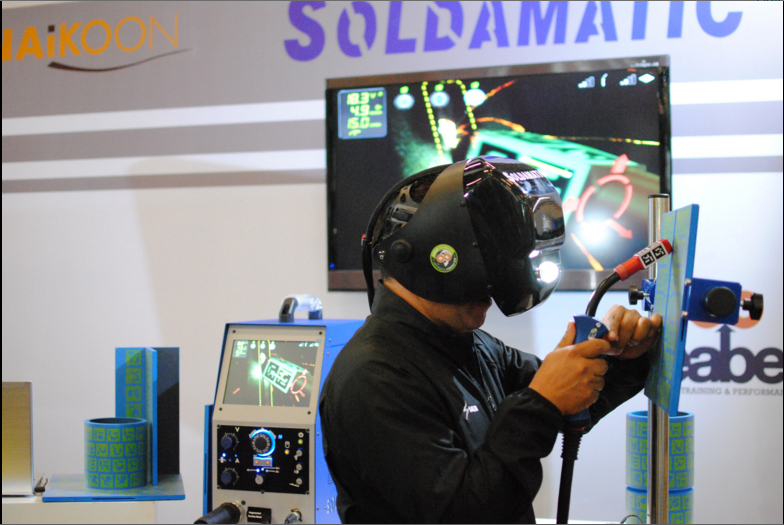 This advanced augmented reality training system allows students to repeatedly practice with real 3D objects in conjunction with virtual computer-generated images, offering them the most realistic welding learning experience possible, all without physical risk and with zero gas emissions.
This unique system enables education institutions to close the gap between the high market demand for quali­fied welders and the abundance of young unqualified students and adult professionals seeking continued education programs, by:
Multiplying the number of students an institution can train without investing in expensive welding lab infrastructure, equipment and additional resources.
Improving the quality of training, reducing the learning curve of welding.
Increasing effi­ciency by savings welding lab time and cost, and increasing practice time in the simulation.
Providing cutting edge technology that motivates new generations of welders and encourages women to become welders.
Adding green technology that helps reduces CO2 emissions of the welding program.
For more information on our revolutionary augmented reality welding training system, please get in contact with us today.
* Not available in the USA