Intelitek's skill-based curriculum include a comprehensive range of competencies that prepare students for jobs in industry.
The programs offer fundamental to advanced training using Intelitek's blended learning approach to deliver a powerful educational experience.
Combining engaging e-learning content with superior quality robotic equipment and dynamic 3D simulations prepares students for rewarding careers.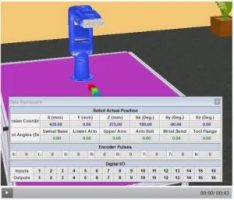 Provides students the fundamental skills need to operate, maintain, program and test robotic systems. Featuring RoboCell 3D robotic simulation, the curriculum can be delivered virtually or as a lab with Intelitek robotic arms.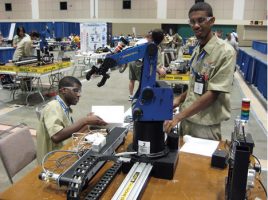 Building on the Fundamentals of Robotics, this program explores advanced robotic programming. With RoboCell, students gain a greater understanding of robotic concepts, programming and capabilities.
Robotics & Materials Handling 1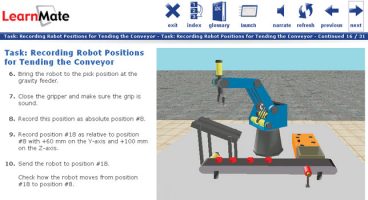 Combining the robotic arm systems with accessories like conveyor belts, rotary tables, parts feeders, storage and I/O devices,  students develop and write programs for manipulating objects and other tasks.
Robotics & Materials Handling 2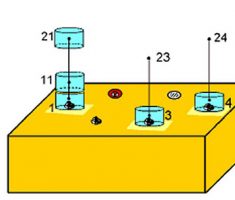 In the advanced course, students work with RoboCell, 3D-solid modeling simulation software, to design solutions for industrial robotic applications, with emphasis on advanced industrial implementations, such as complicated movements, interfacing with peripherals and working with sensors.