Bring the exciting field of robotics to your educational program with Intelitek's unmatched and world-renowned robotic training systems. From fundamental to advanced training, Intelitek's blended learning approach delivers a powerful educational experience, combining superior quality robotic equipment with dynamic 3D simulations, and include skills-based curriculum include that introduce a comprehensive range of competencies that prepare students for jobs in industry. Intelitek is partnered with a world leader in Robotics , Yaskawa, to deliver a broad, industry leading and Industry 4.0 compliant robotics training program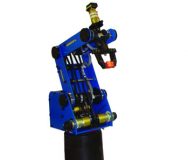 A versatile and reliable tabletop robot arm for educational use.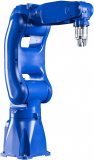 A compact, 6-axis, industrial, high speed robot that offers superior performance in small part applications.
MotoMan HC10DT Human Collaborative Robot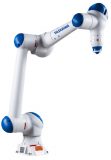 A collaborative robot that can be used in technology education for students to learn the skills and capabilities of advanced robotics for industry.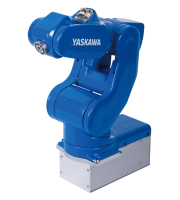 Small form factor, 6 axis robot for compact industrial manufacturing and materials handling applications