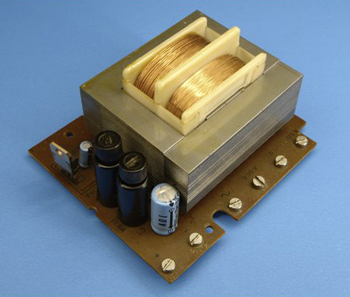 DESCRIPTION
Transformers (EA03) delivers hands-on skills in installing, operating and troubleshooting transformers. Students learn about transformer principles and read transformer symbols. .. Transformers (EA03) covers eight skills including inspecting, servicing, and sizing transformers, connecting a transformer for buck and boost operation, and in delta and wye.
The skills-based curriculum presents hands-on activities using industrialgrade components mounted on the included Flexponent® panel which attaches to the JobMaster® Learning Station (not included). Panels are easily added and exchanged allowing the workspace to be re-configured as multiple students progress through the program. Core concepts are taught through self-paced e-learning curriculum. All the necessary resources, including printable instructions and wiring diagrams are available online, ready for use at the JobMaster Learning Station.
Instructors are also provided comprehensive resources, including a detailed instructors' guide. Teachers' versions of schematics and wiring diagrams as well as tips and tricks are all one click away.
With JobMaster, you can be sure your training program will deliver the skills needed for success in automated manufacturing careers!
Included
Materials Included
Order #16-EA03:
Transformers (EA03) E-Learning Course & Teachers' Guide
Flexponent® panels:
E003 Three-Phase Transformer Panel
REQUIREMENTS
(sold separately)
JobMaster® Learning Station #10-LS00-0200
Power Control Panel (220V) 3-Phase #10-PC06-0000
* International step-down transformer package (Order #10-PC09-0000) required for international applications.
Digital Multimeter (Fluke Model 115 or equivalent)
COURSE OUTLINE
Skill 1: Applying Transformer Principles
Skill 2: Drawing and Reading Transformer Symbols
Skill 3: Installing a Control Transformer
Skill 4: Troubleshooting Transformers
Skill 5: Connecting a Transformer as an Auto Transformer for Buck and Boost Operation
Skill 6: Connecting Transformers in Delta and Wye
Skill 7: Inspecting and Servicing a Transformer
Skill 8: Sizing a Transformer
SPECIFICATIONS
Panel & Hardware Specifications
All included Flexponent® panels meet the following specifications:
Construction:
3/8″" (9.5 mm) thick environmentally stabilized, chemically resistant, non-conductive, high density polyethylene.
Terminal strips Industry-standard recessed and insulated fasteners rated for 50-amps at 600 volts.
Dimensions
Single panel: 8″"W x 11.5″"H x 0.375″"D
(203 mm x 292 mm x 9.525 mm)
Double-wide 16″"W x 11.5″"H x 0.375″"D
(406 mm x 292 mm x 9.525 mm
RELATED
Electric Motors (EA04)
Electro-magnetic Motor Starters (EA07)
Variable Frequency Drives (VFD) (EA12)