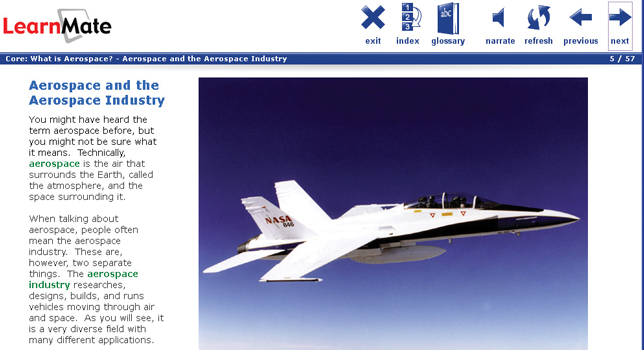 Innovation and Invention explores the relevant topic of transportation technologies. Students learn about the history of various methods of transportation including land, sea, air, and space. Students learn about careers in various transportation industries. Students connect with the technology through hands-on activities like building gliders, rockets, and CO2 dragsters.
INTRO TO TRANSPORTATION
AEROSPACE
AVIATION
RESEARCH DESIGN: AUTOMOTIVE
INTRO TO TRANSPORTATION
In Introduction to Transportation, students discover how land, air, marine, and space transportation help move people and materials. They explore the history and advancement of various transportation systems. Throughout the course, students also examine careers in the transportation and related fields.
Course Outline
Lesson 2: Getting from Here to There: The Development of Roads
Lesson 3: Moving Vehicles Faster: Fluid Dynamics
Lesson 4: Water Transportation
Lesson 5: Moving Faster Still: Aerodynamics
Lesson 6: The Great Unifier: Rail Transportation
Lesson 7: The Mechanization of Transportation
Lesson 8: Traveling with Freedom: The Automobile
Lesson 9: Taking to the Skies: Air Transportation
Lesson 10: Beyond Earth: Space Travel
Lesson 11: Other Types of Transportation
Lesson 12: The Global Positioning System: A New Way to Navigate
AEROSPACE
AVIATION
RESEARCH DESIGN: AUTOMOTIVE