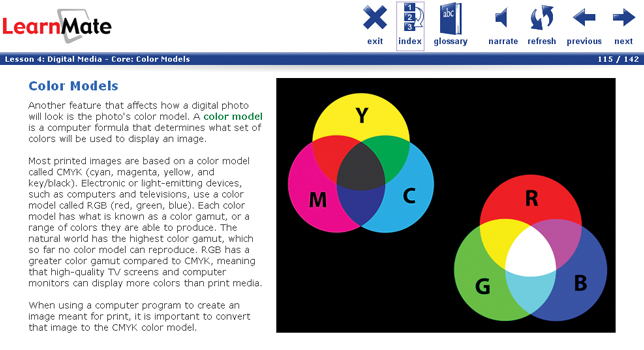 In the Exploring Communications Technology course, students explore the history of various types of media and their impact on society. Students learn to edit digital video using the tools and techniques used by professional video editors. They investigate digital photography basics, such as digital camera features and operation, file formats and image quality. Photo editing and manipulation techniques are also examined.
Hands-on activities include building pinhole cameras, editing digital photos and video segments, designing graphics and applying graphics to a t-shirt.
INTRO TO COMMUNICATIONS
DIGITAL PHOTO EDITING
GRAPHIC DESIGN
DIGITAL VIDEO EDITING
INTRO TO COMMUNICATIONS
Introduction to Communications gives students an overview of communication, media creation, and the impact of media on society. Communication's history and purposes are the foundation of the course, focusing on how and why messages are sent to various types of audiences. Students focus specifically on design concepts and theories involved in graphic communications. The course addresses a spectrum of communication and media concepts including camera operation, the evolution of digital photography, the digital media revolution, and the relationship of audiences to a history of mediums, including telegraphy, radio and film.
Course Outline
Lesson 1: Basics of Communication
Lesson 2: Design Concepts
Lesson 3: Print and Photography
Lesson 4: Digital Media
Lesson 5: Distributing Media
Introduction to Communications: Conclusion
DIGITAL PHOTO EDITING
GRAPHIC DESIGN
DIGITAL VIDEO EDITING