The Process Control curriculum introduces students to the principles of process control with engaging simulations. This virtual training program is an introductory course that can be followed by a hands on process control and instrumentation program.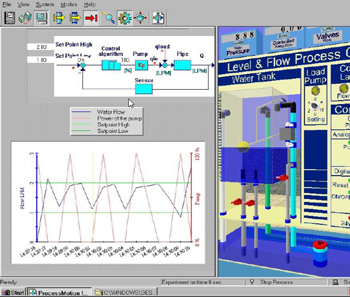 ProcessMotion Software
ProcessMotion software is an outstanding tool for demonstrating and understanding level, flow and temperature.
Process Control – Temperature
The Process Control – Temperature course enables students to understand the control temperature processes …
Process Control – Pressure
The Process Control – Pressure e-learning course offers student's training in the measurement and control of pressure processes …
Process Control – Level curriculum delivers an introduction to the measurements and control of liquid level …
Process Control – Flow curriculum serves to demonstrate and teach the measurements and control of liquid flow processes …