Focus on Student Outcomes – Not Administrative Tasks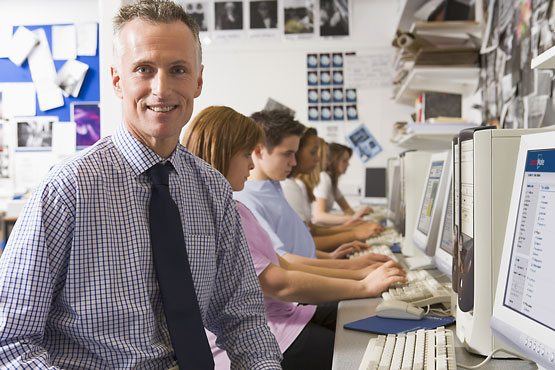 Easy-to-Use Administration and Classroom Management
Automate classroom management
Quickly and easily set up classes
Produce enriched multi-level reports
Track student and class progress
Create student certifications
Comprehensive real-time reporting
Focus on students instead of administrative tasks!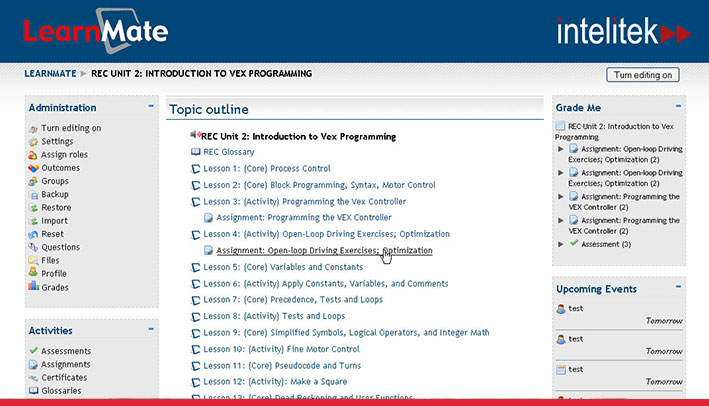 Easy student self-enrollment
All courses in LearnMate® can be assigned an enrollment key, enabling users to self-enroll in subsequent courses, thereby reducing back office work for instructors.
Robust Gradebook
Instructors see grades for all students in the course, and can configure the gradebook settings. Students only see their own grades.
Easy Course Administration
License courses to a maximum number of enrolled users.
Backup and archive courses.
Automate server backups of the entire site.
Flexible User Groups
Organize students in the same class into groups, or use groups to administer one course for separate classes.
Group students manually or have LearnMate automate the process.
Grade assignments by group.
Set up courses with more than one instructor or have a teaching assistant lead the course.
Reports
Course and Activity Reports

provide data such as student participation, activity usage, course logs, test results, assignment grades and number of users who selected a specific choice.

Aggregated Reports

can be viewed onscreen, printed and exported to a spreadsheet.

Average Assessment Grades

show the average score for a select assessment for a school, district, state and country.
Certificates Issued

shows the number of a specific certificate issued course- wide or site-wide.

Test Comparison

compares pre and post-test scores.
Licensing Reports

show the total number of licenses allotted and used for an organization or course.
Outcomes Management
Support outcomes in a hierarchical structure.
Group outcomes into skills standards.
Map outcomes to questions within an assessment.
Detailed outcome mapping and student progress tracking reports:

Student Outcomes (aggregated):

Details student progress per outcome in all courses in which a student is enrolled.

Student Outcomes (course):

Details student progress per outcome for all activities in a course.

Outcome Mappings:

Details all outcome-activity mappings site-wide for a select standard.

Course Outcomes (course):

Details progress for all students in a course based on outcome mappings for all activities in that course.