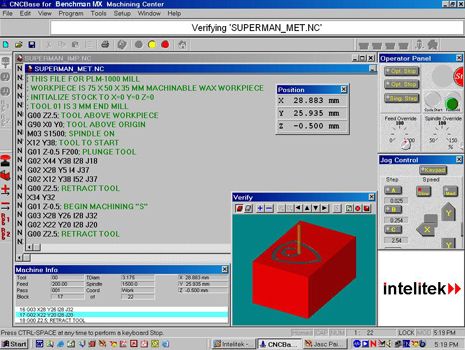 DESCRIPTION
FEATURES
DATA SHEET
SCREENSHOTS
DESCRIPTION
The software is an ideal tool for learning the fundamentals of CNC machining. The user-friendly interface and online help allow users of all levels to control and monitor Intelitek's machining centers, and to write, edit and run NC programs.
The software accepts standard Fanuc-compatible EIA RS274D G&M codes that CNC machine tools recognize.
CNCBase can be purchased separately or as part of the CNCMotion software package.
FEATURES
DATA SHEET
SCREENSHOTS