U.S. Report shows no decline in female participation in STEM workforce
The US Census Bureau report released in early September contained encouraging news – the growth of women in the the STEM workforce continues! The proportion of women in STEM increased from 23% in 1990 to 26% in 2011. No doubt all would love to see higher rates of growth, we are still moving in the right direction, despite the challenges of image, lack of mentors, and prevailing attitudes, to name just a few.
With renewed efforts to open up more opportunities for women and change the perception of STEM careers, there is great potential to see the participation rate increase in the years ahead.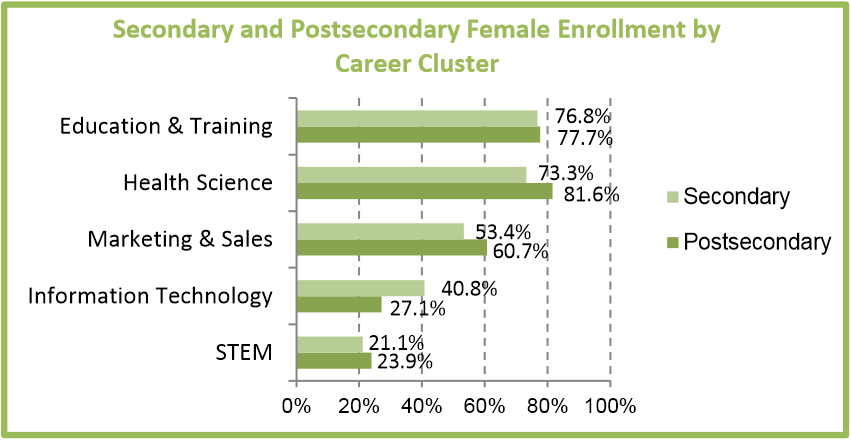 In nearly all other STEM fields, women have seen either a firm hold or steady increase in numbers since 1990. Additionally, the amount of women receiving advanced degrees in STEM is encouraging. In biological sciences, more than half of the individuals receiving advanced degrees are women, and women make up almost half of science and engineering graduates.
The US Office of Science and Technology Policy have more encouraging figures about the rewards available for girls pursuing STEM education: higher pay, exciting work and the ability to make a difference in the world around them.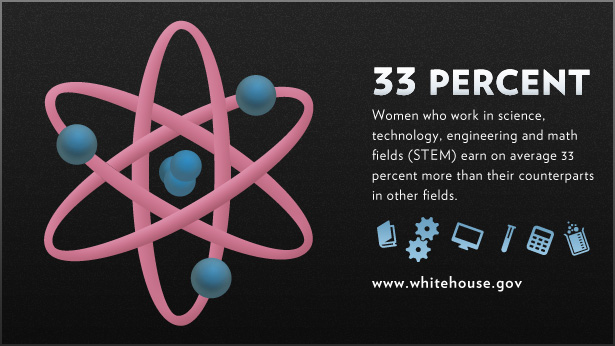 Possibly the most encouraging sign we see are the great results in the classroom and STEM programs. As STEM programs mature and classroom methodologies improve, girls are discovering the potential and accomplishing great things– just ask the Rochester, NH, girls who earned gold in Automated Manufacturing Technology at the SkillsUSA national competition!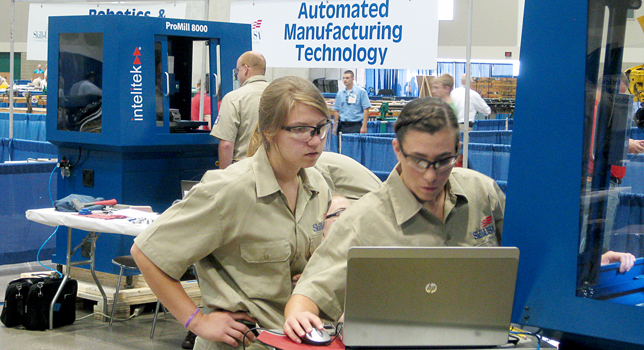 Exciting achievements by great role models like these will be a great impetus for girls to consider the rewarding possibilities in STEM!