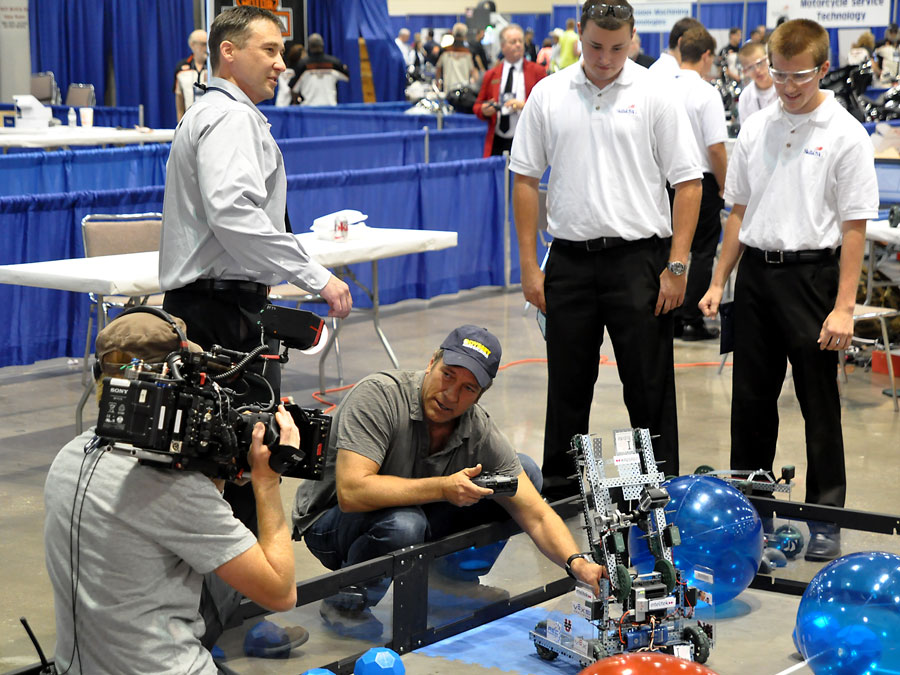 SkillsUSA is calling this years National Leadership and Skills Conference the best ever – and we would have to agree!
This year, Intelitek's Automated Manufacturing Technology contest was made a closer replication of the industrial environment. Teams created virtual parts with our CNCMotion software before moving on to the hands-on production with our ProMill 8000. This modification to the contest received great feedback from the competitors and advisors.
The Robotics and Automation contest also ran smoothly again this year with the Puerto Rico team earning the High School Gold Medal and North Arkansas College earning the Post Secondary Championship.
At the Mobile Robotics field, we received a terrific surprise when Mike Rowe, a perennial supporter of CTE and SkillsUSA (also of the Discovery Channel's "Dirty Jobs" fame), visited the Mobile Robotics competition!
Trevor Pope, Intelitek's Product Manager and Mobile Robotics competition committee member spent over an hour with Mr. Rowe in the Mobile Robotics contest area showing him what we do. Along with help from RECF, we built him a robot and created a mini competition against the Massachusetts team, which uses EasyC. Mike named the robot "Micro / Macro" and autographed the shielding.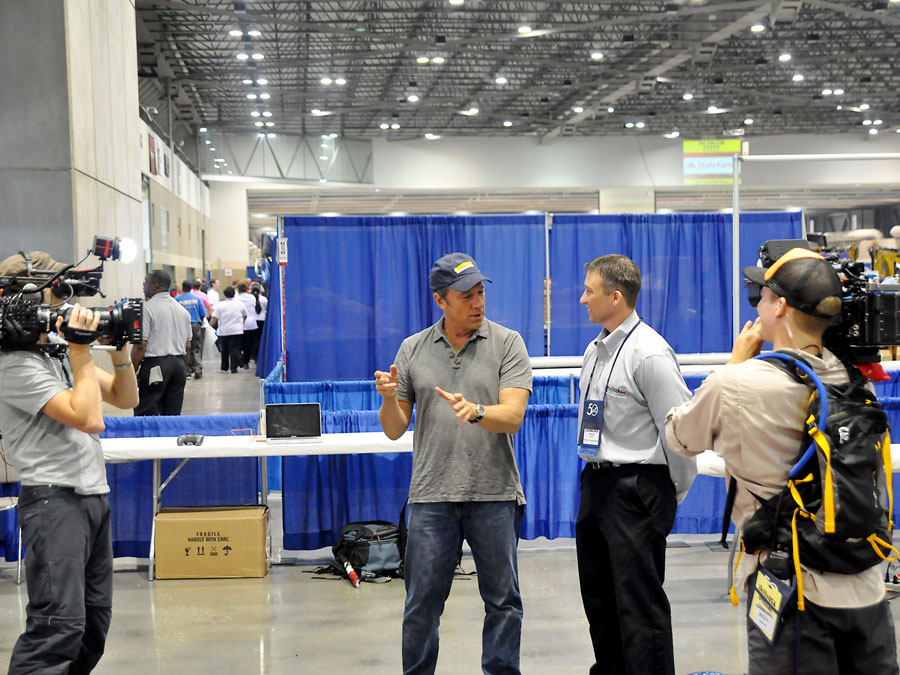 Best yet, Intelitek will be featured on Mike Rowe's new CNN show "Somebody's Gotta Do It"! The program is expected to air on CNN in October. This will provide extensive publicity to Intelitek's REC program and EasyC on a national news network!
Working with Mr. Rowe at SkillUSA was great fun, and were glad to be a part of the work he does in creating awareness of the awesome opportunities that exist for students in career and technology education!
See our Facebook page for more pictures!