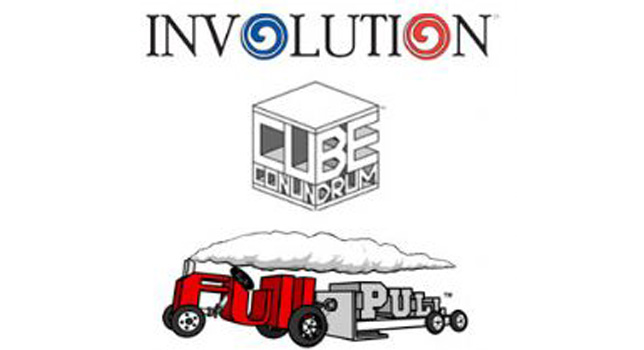 Description
Robotics Competition Projects provide a unique opportunity to introduce robotics into the classroom. Each project is designed to stimulate student learning and engages participants to solve a variety of science, technology, engineering and math (STEM) problems. Projects are designed for various levels of experience and include everything you need in one package. Components typically include scoring goals, scoring components, fasteners, rules, field construction plans, and scoring software.
Robotics Competition Projects were created to capture the feeling of large robotic competitions adapted to be more suitable for a classroom setting. Everything you need is in the box, leaving you with a ready-to-use teaching tool for science, math, and engineering principles.
Each project is designed to allow for numerous creative solutions, each having its own set of challenges. These challenges are suitable for all levels of robotic experience. Whether used as part of a classroom curriculum, as a robotics club challenge, or as a tournament for several competing teams, robotics projects are proven means to stimulate students' interest in the exciting world of robotics.
The Competition 2 package includes 3 projects:
Involution™
Involution™ is a battle-tested intermediate-level robotics project that offers fast-paced action and is a true test of efficient robot design, control and skill. A combination of a unique scoring goal and a limited number of scoring components adds the element of strategy and quick thinking into the problem-solving equation. This competition tests the abilities of both rookie and veteran robot builders. Along with the project components, Involution comes with a CD full of everything you will need to run a full-scale, robotics competition of your very own.
Cube Conundrum™
Cube Conundrum™ is a fully autonomous robotic challenge. This game requires competitors to retrieve black and white blocks from a dispenser and then deposit them into one of two scoring bins. The game's full-color game mat makes it easy to set up and start playing. To solve this challenge, competitors need efficient use of sensors and programming. Cube Conundrum offers varied levels of challenges so that beginning, intermediate, and expert programmers can take their skills to new heights.
Full Pull™
Full Pull™ is a challenging intermediate-level robotics project that combines robot design skill with brute force and is a unique test of durable robot design. A unique robotics twist on traditional tractor pulling, Full Pull adds elements of statics, dynamics and physics into the problem-solving equation. Rookie and veteran robot builders can be competitive at the same time and will both find this project a serious challenge..
Included
Involution
Instruction Manual
(2) Ready-to-Assemble Scoring Goals
(2) Polyethylene Ball Stands
(36) Green Racquetballs
(4) Blue Racquetballs
Mounting Hardware
Resource CD Contents
Competition Rules
Scoring Software: Scoring Log, Match Schedule, Tournament Bracket
Printable Score Sheets
Printable Award Certificates
Referee Instructions
Cube Conundrum
(1) 3' x 4' Game Mat
(1) Easy-to-Assemble Block Dispenser
(1) Black Scoring Box
(1) White Scoring Box
(5) White Blocks
(5) Black Blocks
(1) Block Bag
Documentation
Game Challenge Sheets
Instruction Manual
Full Pull
Components and Hardware
Printable Decal Vinyl
Decal Printing Instructions
Resource CD Contents
Competition Rules
Instruction Manual
Decal Themes
Printable Award Certificates
Printable Score Sheet
Referee Instructions"