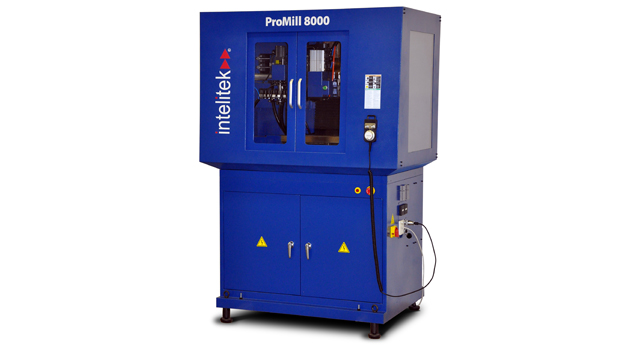 DESCRIPTION
COURSE OUTLINE
SPECIFICATIONS
OPTIONAL ACCESORIES
DATA SHEET
DESCRIPTION
CNC Milling Technology introduces students to the fundamentals of CNC (Computer Numerical Control) milling by working with a variety of machining applications with the ProMill 8000.
Students learn the fundamentals of CNC milling by working with industrial-based equipment to accurately machine series of complex parts. Students observe and experience CNC's superiority over time-consuming, less accurate, manually controlled machine tools.
Activities challenge students to develop and edit programs, and machine assorted parts. Students gain hands-on experience in proper machine set up, cutting tools selection, tool path simulation and machining center operation. Students design solutions for industrial CNC milling applications with an emphasis on real industrial concerns, such as optimized programming, accurate milling and increased productivity.
The machining center features an intuitive software interface and conforms to industrial EIA, ISO, Fanuc and G&M code standards.
COURSE OUTLINE
SPECIFICATIONS
OPTIONAL ACCESORIES
DATA SHEET
All specifications subject to change without notice. All trademarks are property of their respective owners © Intelitek