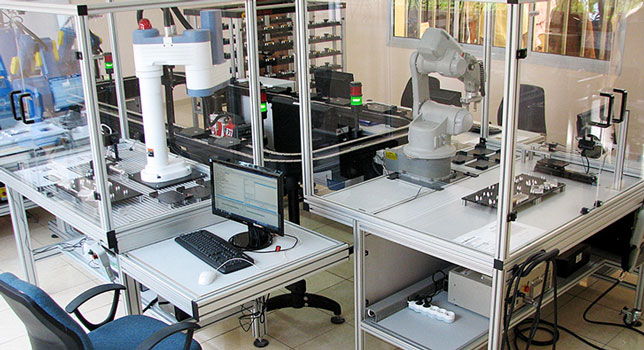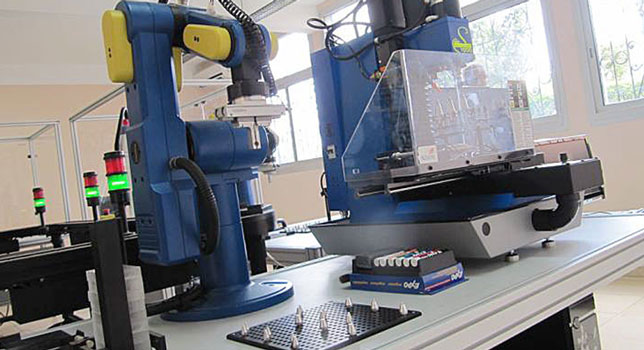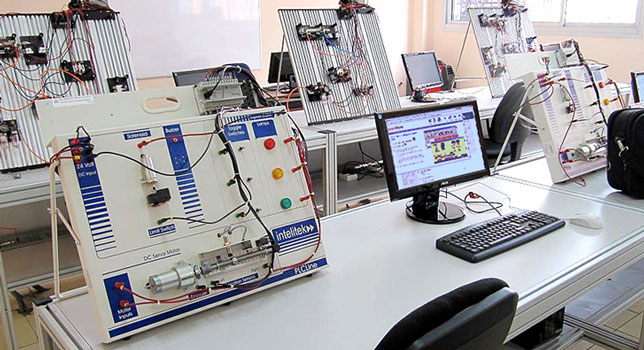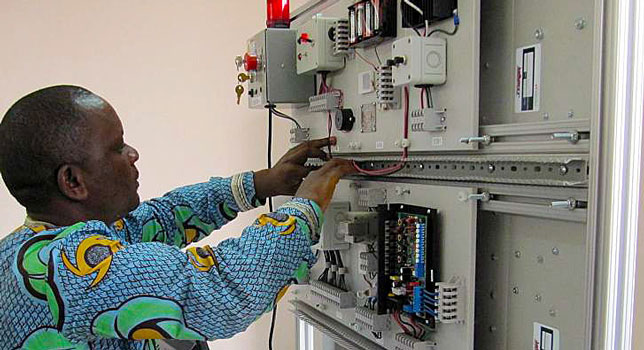 Integrated lab brings cutting-edge technology to ENSP campus
The High Tech Centre of the National Advanced School of Engineering, the first of its kind in Cameroon, combines e-learning with hands-on training in automated manufacturing.
This facility, dedicated to the training of engineers in industrial robotic automation is part of Cameroon's initiative to build its engineering education infrastructure. The High Tech Centre consists of 12 laboratories, over 100 robots and 160 computers dedicated to education in advanced technologies like robotics, automation and mechatronics.