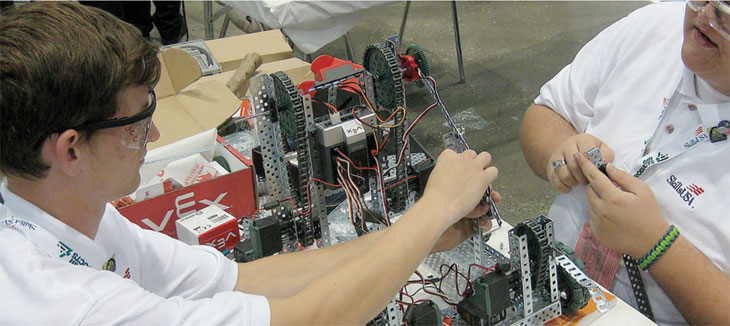 Description
This competition address the industry need for individuals fluent in mechanical design, electrical systems and robot programming using VEX robotics system for mobile robotic designs.
Skills USA's Mobile Robotics competition addresses these needs by presenting a challenging competitive team-oriented project.
The competition tests the ability to perform and exhibit skills and knowledge from competencies determined by the Skills USA Mobile Robotic technical committee.
The committee's industry partners include Caterpillar, Honeywell and others.
This competition evaluates each contestant's preparation for employment in robotics by emphasizing the team approach to problem solving in a work environment.