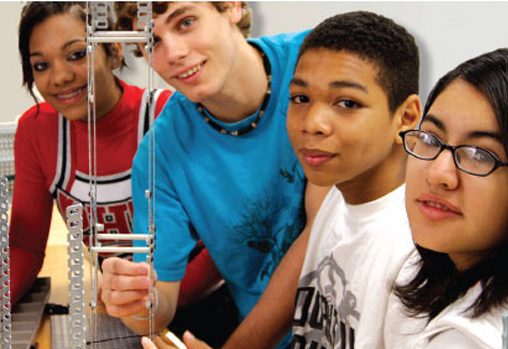 DESCRIPTION
The Engineering Application Series (EAS) is a collection of 35 downloadable projects that you can add to your classroom or lab. These activities enable open-ended project-based learning strategies that enhance the instructional experience for students. EAS provides students the opportunity to master critical academic, workplace, and life skills while solving real-world challenges.
In each project, a team of 4-8 students are presented with a real world engineering design challenge. The team then organizes and solves the problem by navigating the design loop process using a unique ""Challenge Script"" and a variety of worksheets.
All presentation media and student handouts, including the Challenge Script, worksheets, and assessment rubrics can be downloaded, edited, and printed.
Do you already have an REC program implemented in your classroom? If so, you have all the hardware needed for in depth solutions to the EAS projects!
EAS projects are vendor-neutral, meaning you can complete them using your choice of hardware. The VEX robotics system is one choice that enables versatile, creative solutions to many of the challenges presented in EAS.
If you have REC in your classroom, your students already have all they need to fully explore solutions to EAS challenges with no added hardware expense for your lab!
FEATURES
INCLUDED