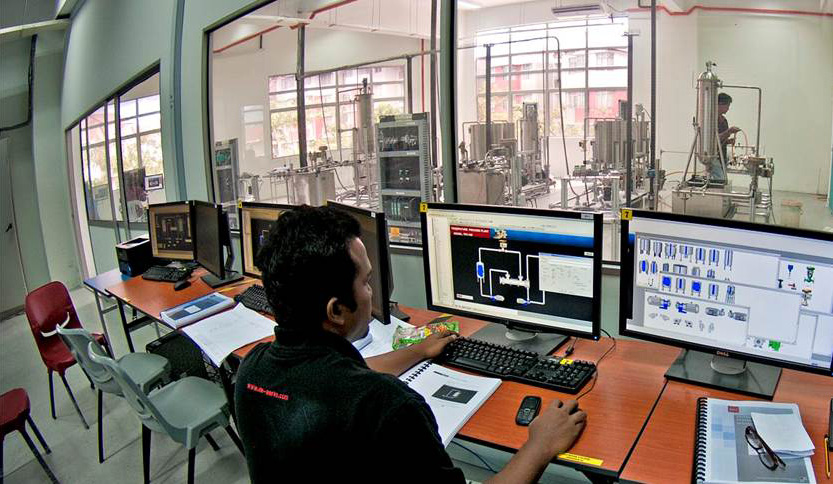 DESCRIPTION
We always believe that for skill training, hands-on operational experience is critical. In particular, trainees can learn more if exposed to a real industry environment, rather than in hours of classroom theory training.
However, training in live operation industry situations presents numerous constraints such as system availability, safety, timing, and risk to plant production and students.
With the Nano Concept Learning Systems, Intelitek has developed a training system to bring real, industrial plant experience into the classroom making the learning hands-on, practical, and more effective, without risk to trainees and the plant.
The custom designed practical learning exercises follow industrial engineering practices. Trainees develop a passion for engineering via project-based learning, as well as exposure to real-world environments.
Benefits of JobMaster Process Control Systems:
Delivers Workforce-ready Graduates – experienced with multiple facets of process control and troubleshooting, graduates enter the workforce ready to contribute.
Modular Design – compact with industrially relevant processes, components, and instrumentation.
Flexible Hardware – allows for the use of all industry communications protocols, Hart, Profibus and Foundation Fieldbus.
Curriculum – Self-paced, robust, using real-world examples and problems to be solved.
Cost-effective Equipment – self-maintained industrial-grade hardware can be used flexibly on a variety of configurations and skill lessons.
CONFIGURATIONS
BROCHURE
VIDEOS